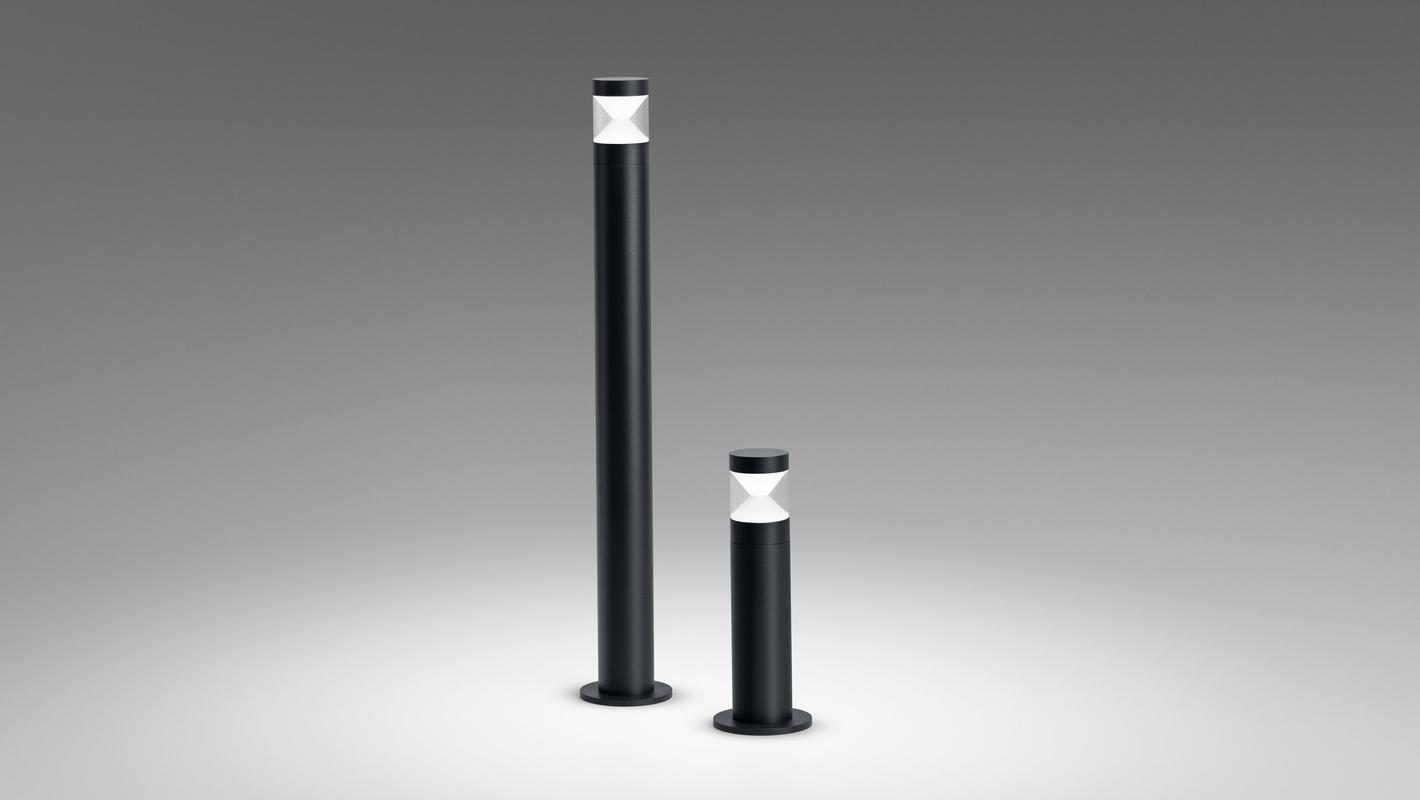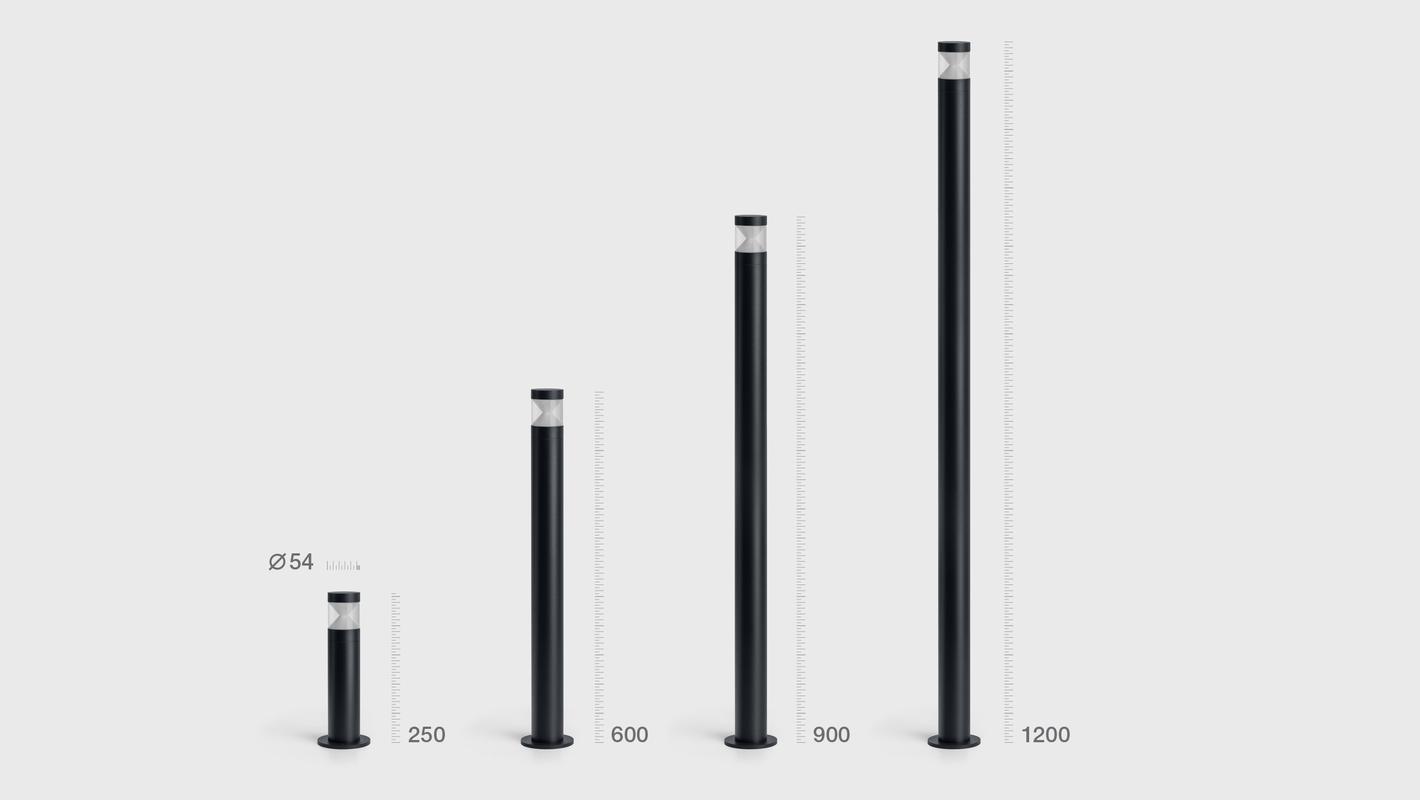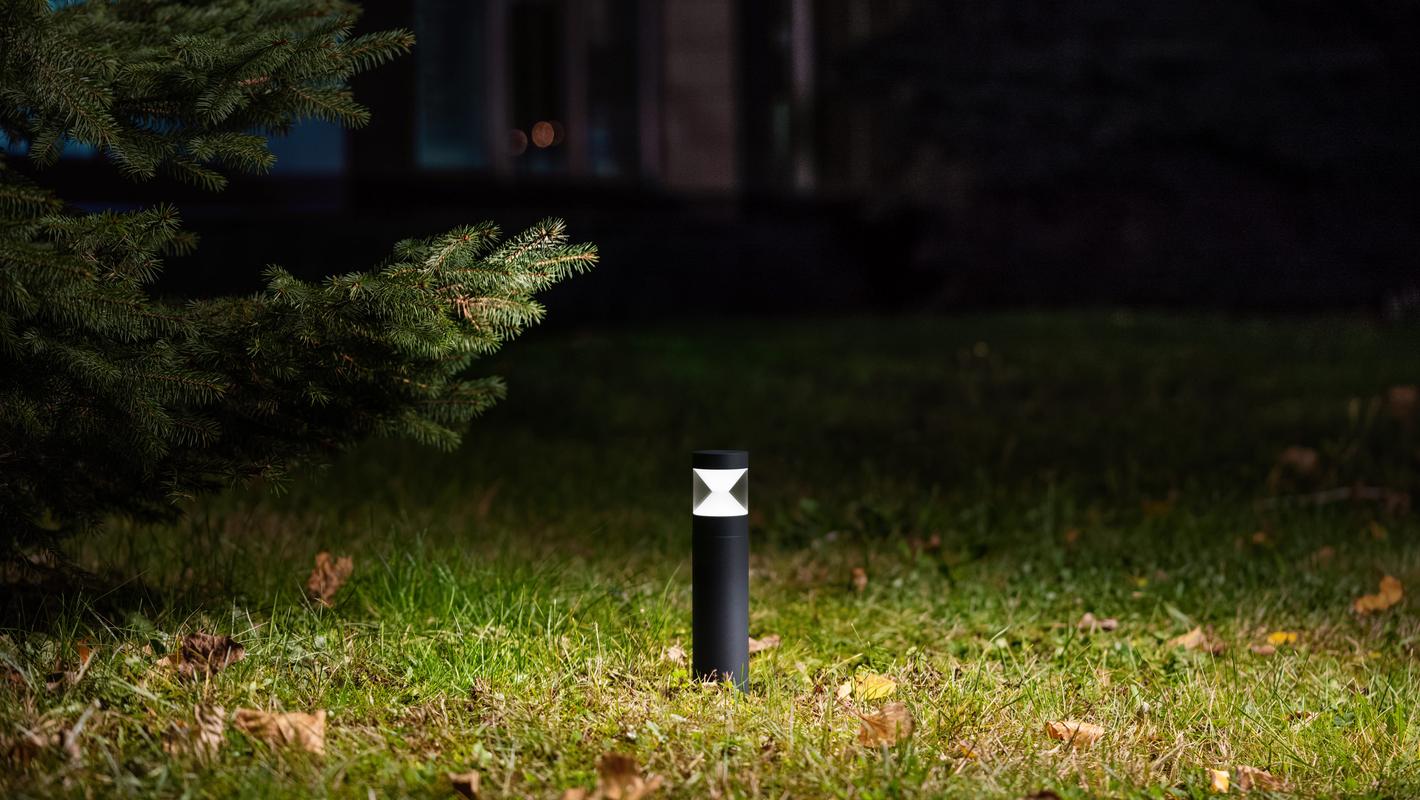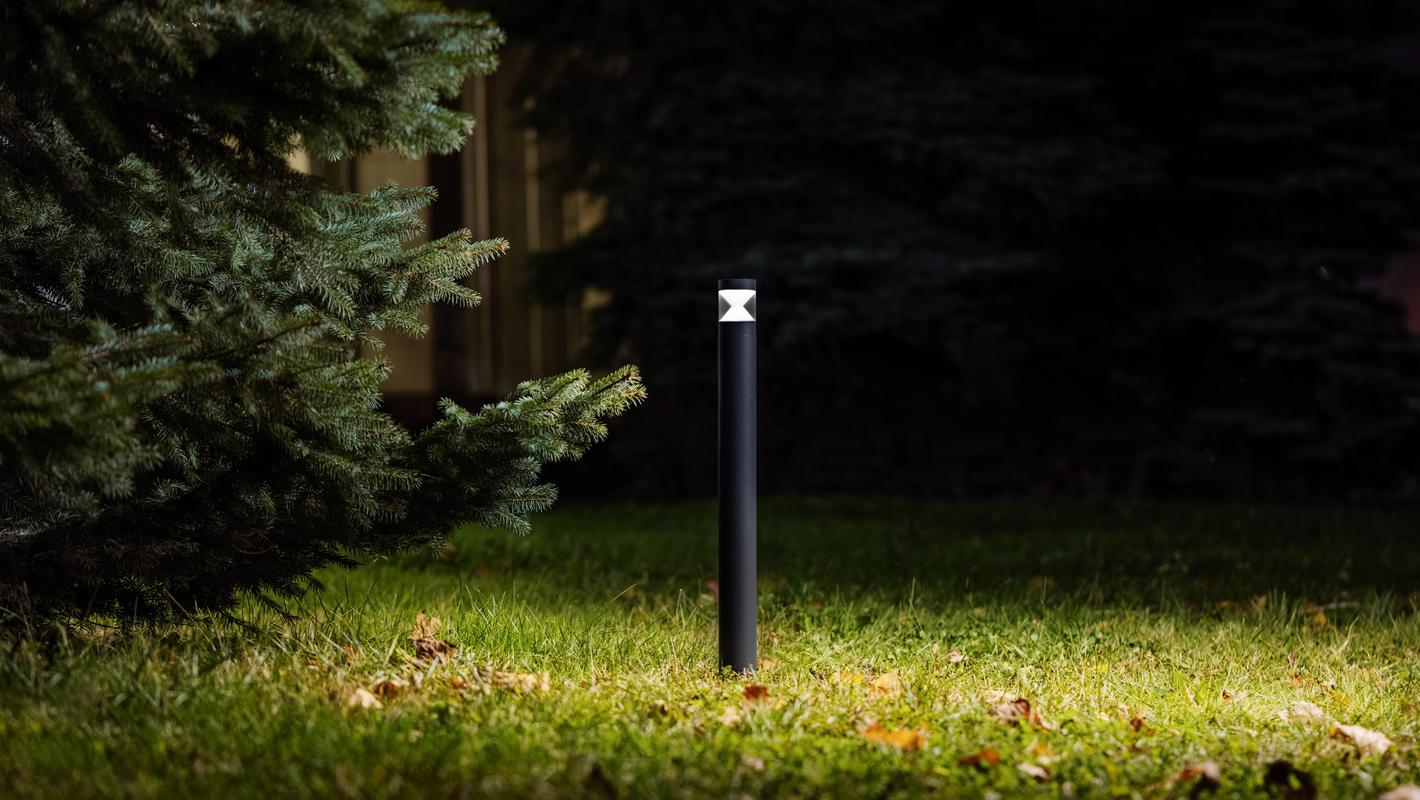 POST R54 FLOOD outdoor post luminaire
Ландшафтный светильник с высокой степенью защиты от влаги (IP 65). Состоит из источника света, внешне напоминающего песочные часы, и основания. Два размера светильника на выбор: 250 мм и 600 мм. Благодаря широкому углу света равномерно освещает окружающее пространство. Светильник устанавливается вдоль садовых дорожек и подъездных путей, перед входной группой и на других уличных площадках. Выполняет направляющую функцию, служит ориентиром, разграничивая пространство.

Выполнен из алюминия, окрашенного в темно-серый цвет. Диаметр 54 мм. Мощность 4 Вт, световой поток 320 лм. Цветовая температура 2700К (теплый свет).
POST R54 FLOOD
Installed along garden paths and driveways. Its modular system consists of a light source that looks like an hourglass, and a base. Wide beam angle provides homogenous illumination of the surrounding area. 4 Watt capacity. Highly protected against dust and water ingress, meeting IP65 requirements. Completely sealed housing.

Resistant to external influences: UV light, moisture, temperature fluctuations. 4 coats of paint. This coating does not crack or discolor over time. A layer of technopolymer safely isolates the base of the luminaire from contact with soil. The mounting base was specifically developed to protect the luminaire from exterior lateral loads which allows to align the luminaire and install it without tilting. Thick heavy aluminum base ensures steadiness after installation. Power source built in the housing. Designed for the operation at low temperatures.