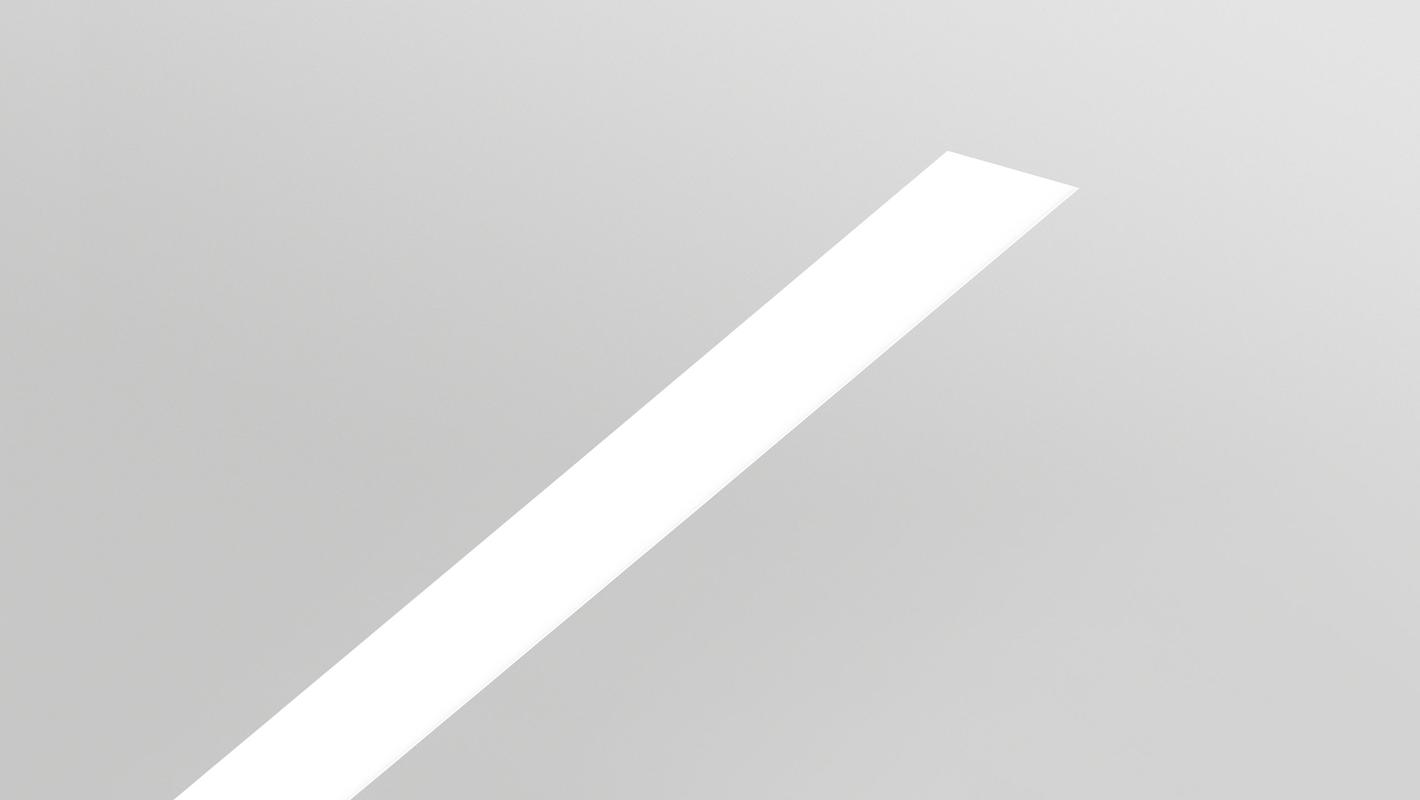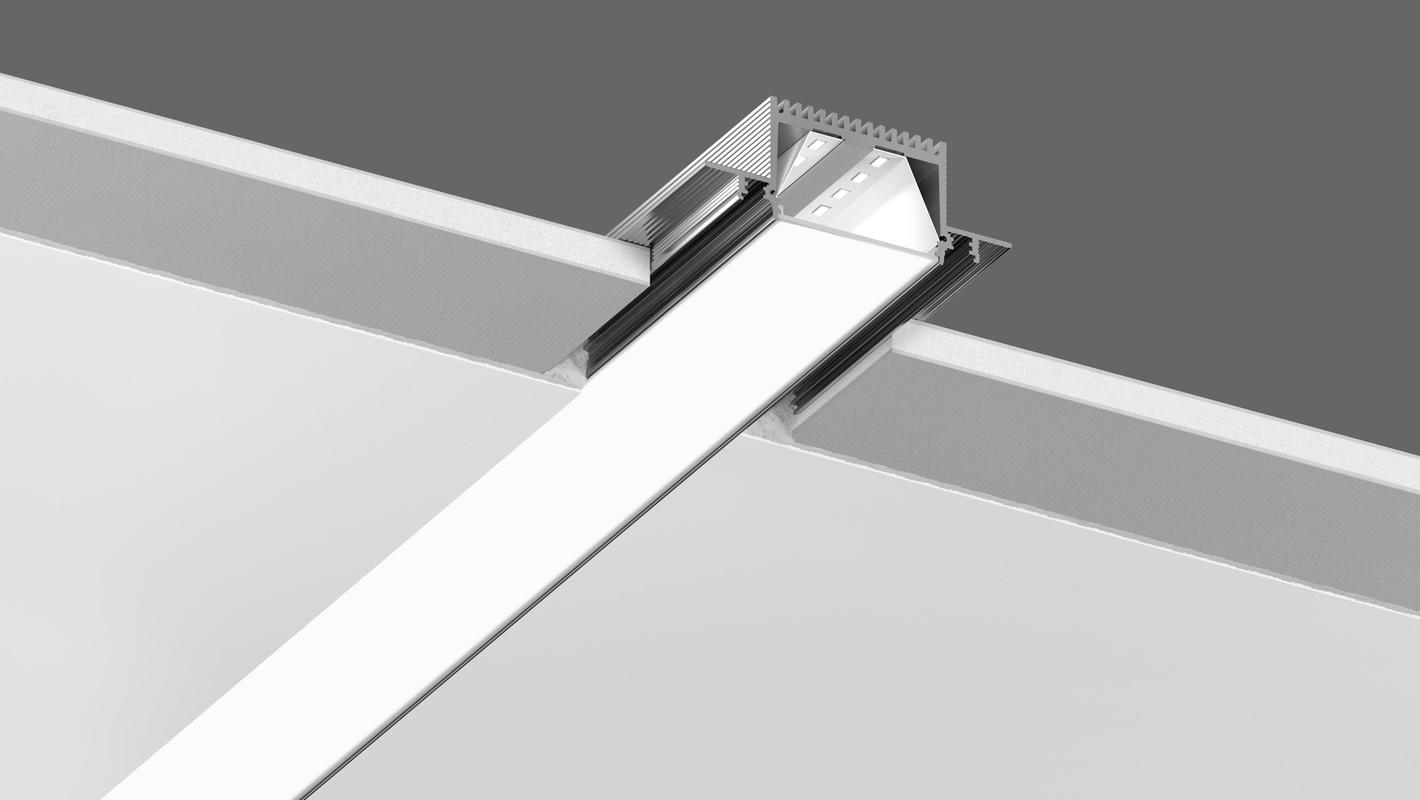 PROFLINE 60T recessed trimless profile
Встраиваемая профильная система без видимых рамок. Ширина световой полосы: 60 мм. Монтаж отличается минимальным слоем шпаклевки, что гарантирует отсутствие трещин на потолке в процессе эксплуатации. Защитные края корпуса предотвращают повреждение рассеивателя в процессе установки.

Профили оснащены специальным отражателем, увеличивающим световой поток светодиодного модуля на 30%. На потолке будет видна только световая линия, без стыков, за счет отсутствия рамки и сплошного рассеивателя.

Комплектация: корпус, светодиодная лента, источник питания. Не имеет ограничений по длине, шаг деления 100 мм. Поставляется кратно 2,5 метрам.
RECESSED T60
No visible trim. Width of light strip of the profile – 60 mm. High quality materials and elaborate design of the housing dissipate heat efficiently, while preserving the initial luminance. No limitations to the length, 100 mm spacing. Available in increments of 2,5 meters.

Improved mounting is notable for a minor coat of putty being used, which prevents cracking of the ceiling while in service. Protective corners of the housing prevent damaging of the diffuser during mounting.

Installation into recession in profile. A reflector with openings for LEDs is attached to an LED strip, openings perfectly match spacing between LEDs on the strip. Reflector enhances luminous flux of the strip by 30%.