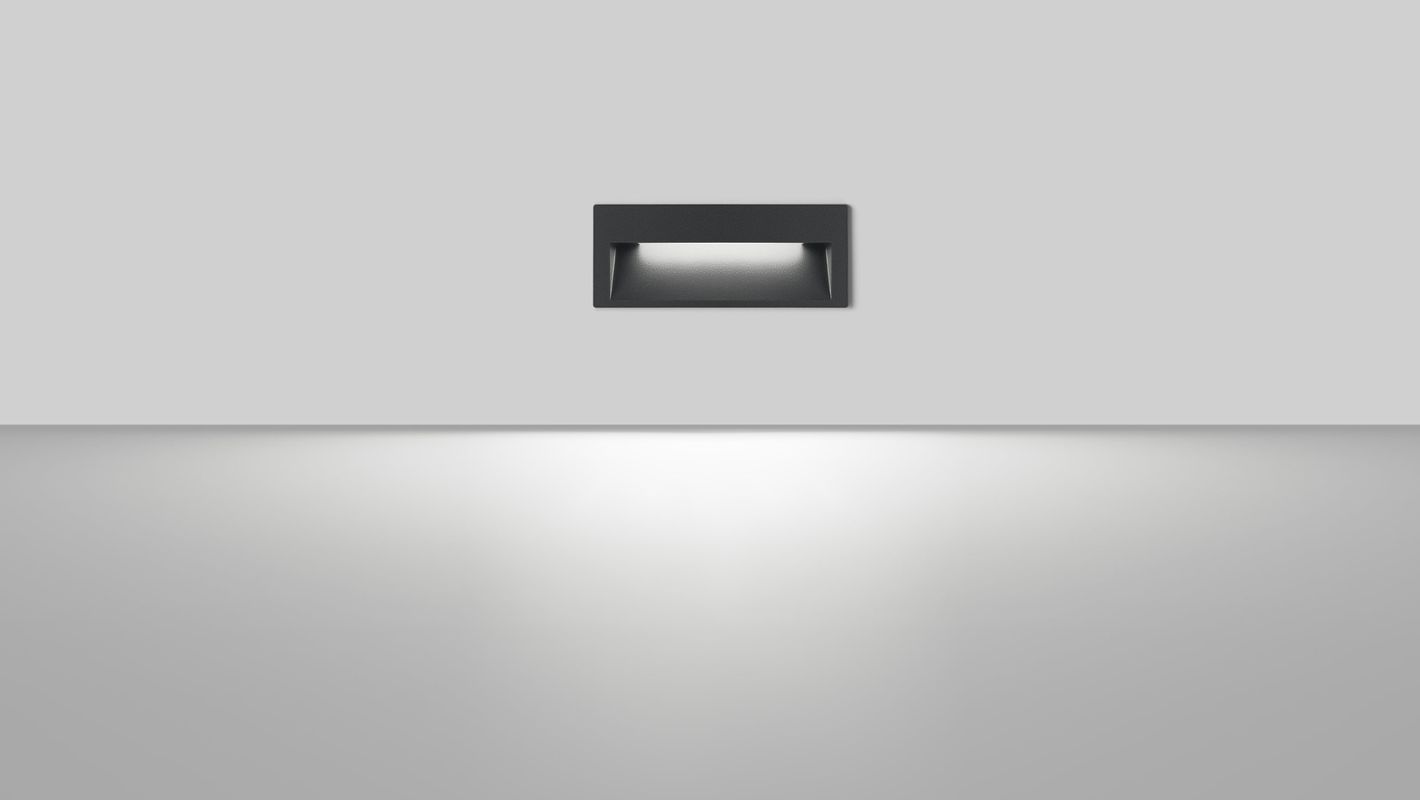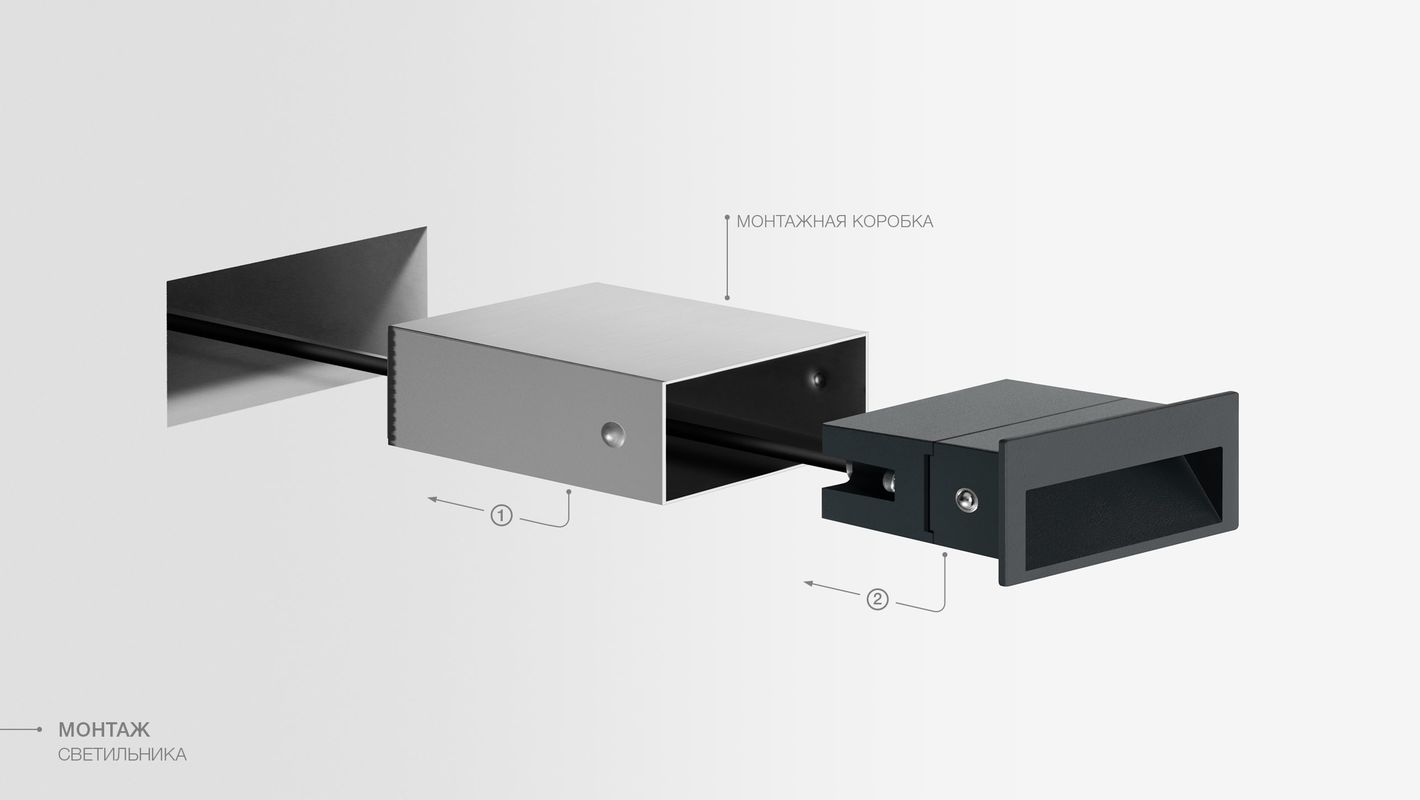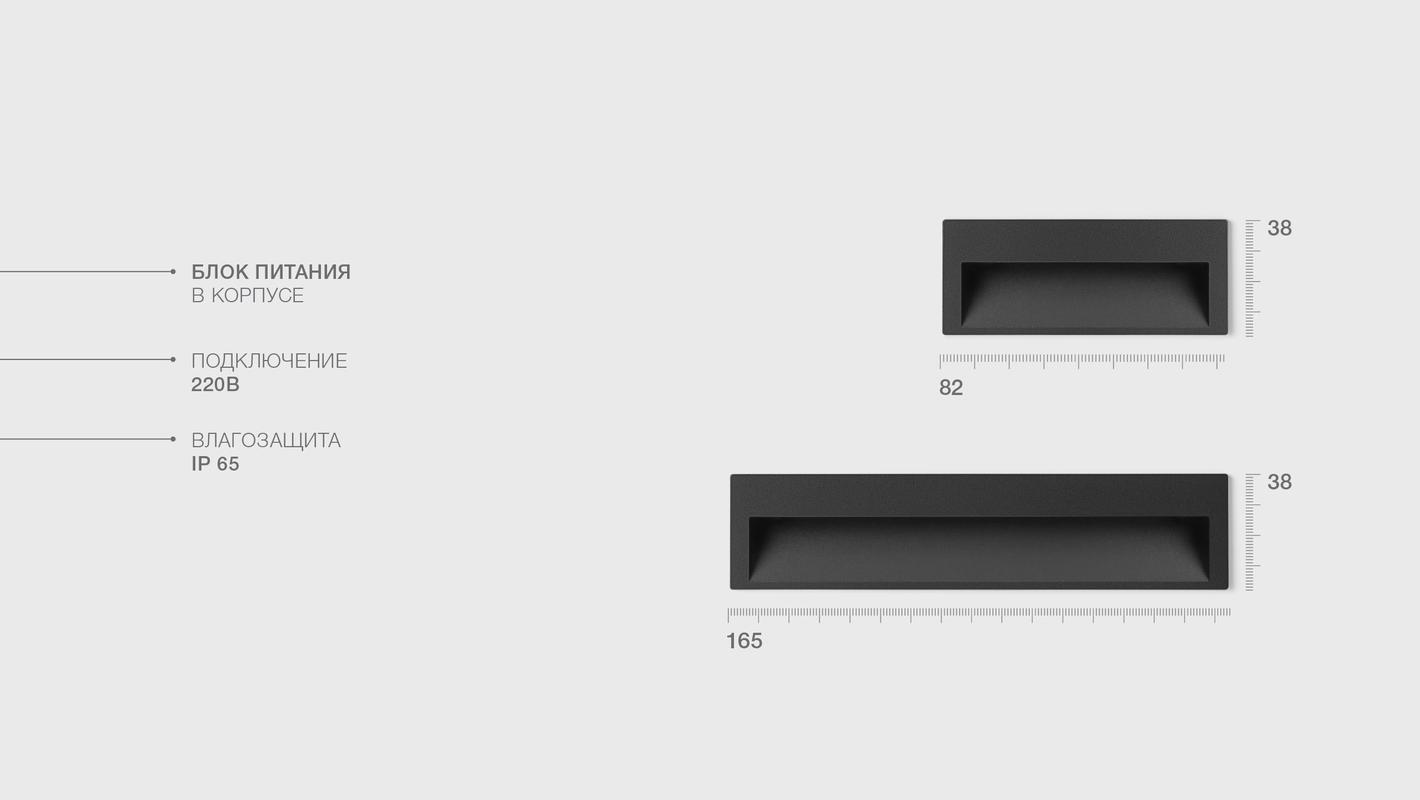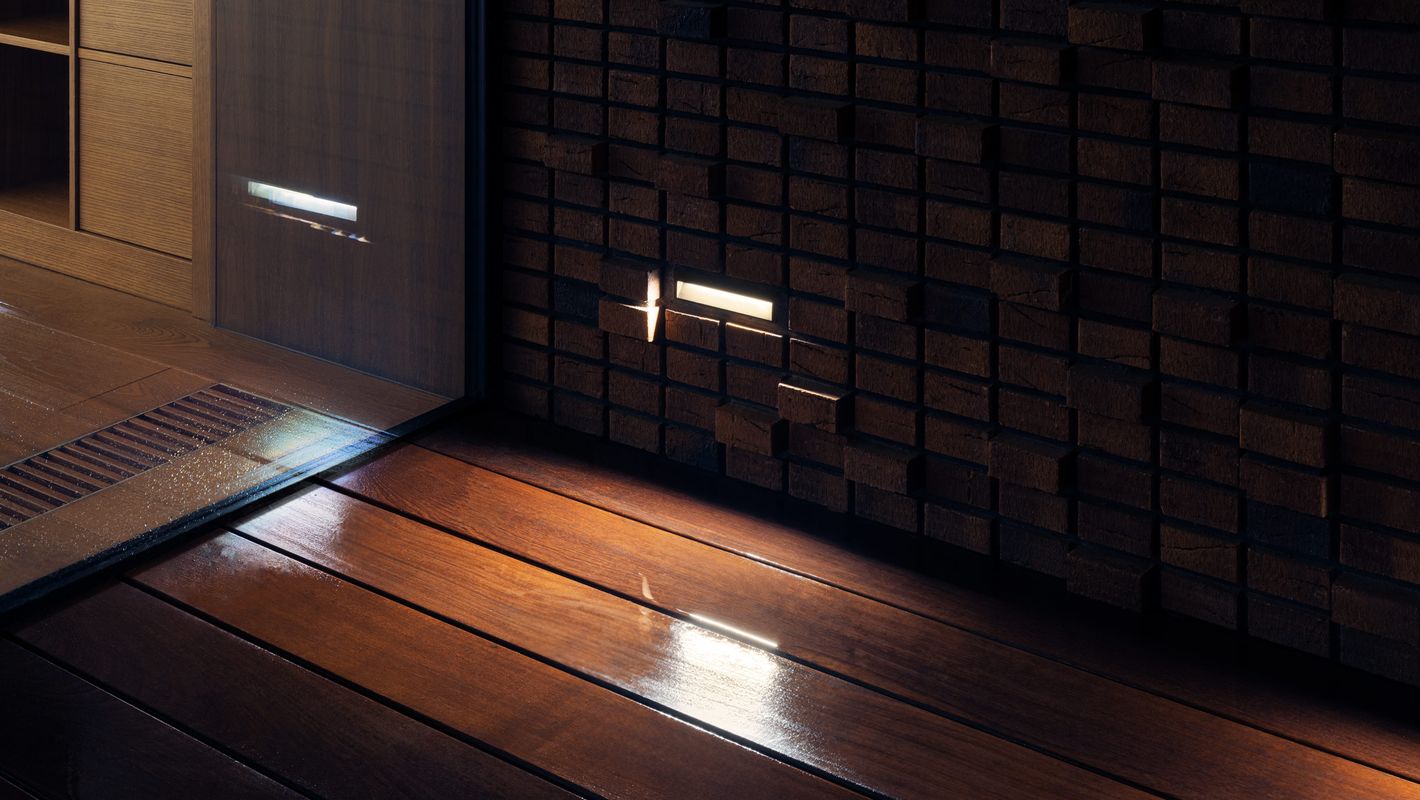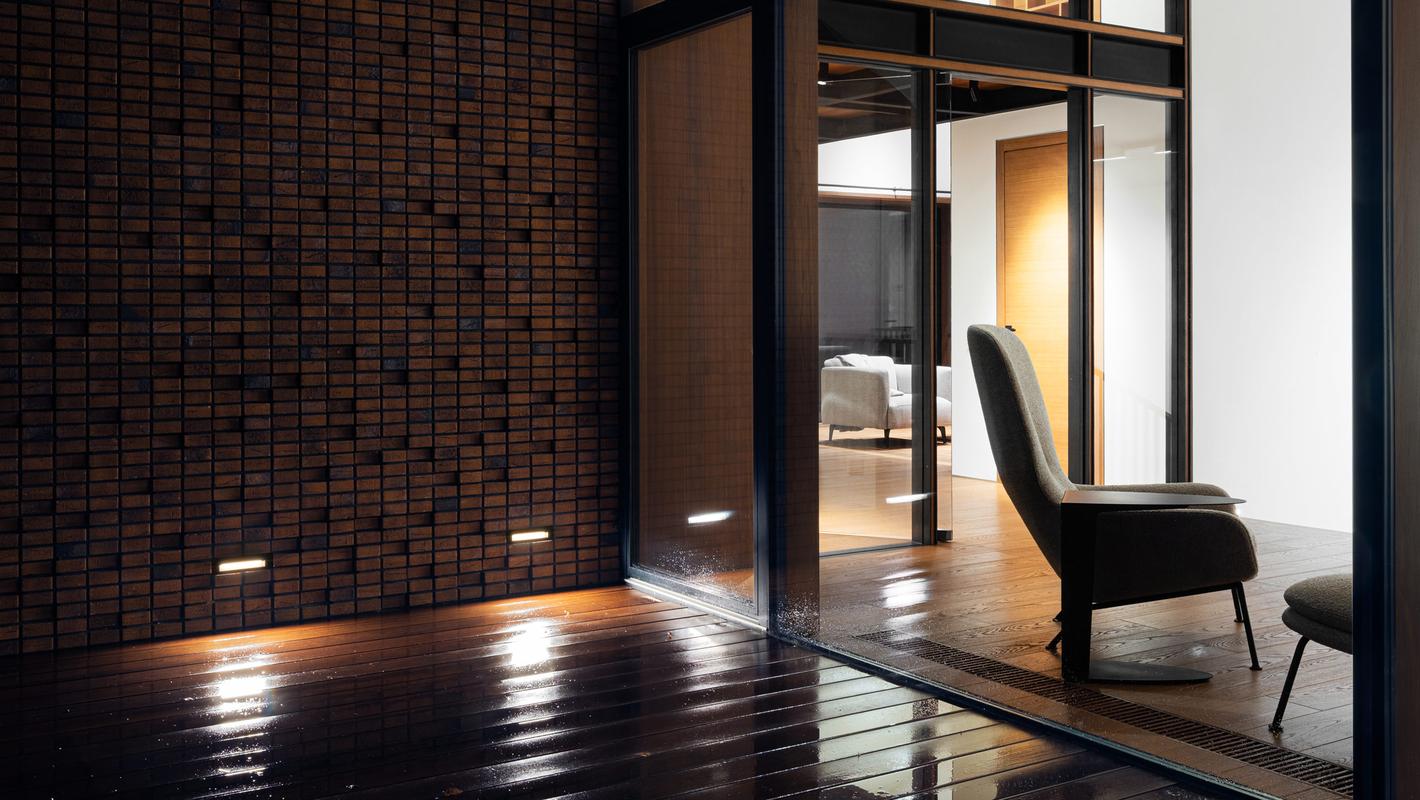 STEP LIGHT SLIT outdoor wall-mounted luminaire
Благодаря высокой степени защиты от влаги и пыли (IP65), светильники устанавливаются на фасадах зданий в качестве ориентира в темное время суток. В комплекте монтажный стакан для установки в бетон. Световой поток направлен вниз, угол света широкий (120°).

Подключение 220В. Блок питания встроен в корпус. Доступны модели двух размеров: 82х38 мм и 165х38 мм. Глубина встройки 84 мм. Мощность 2 Вт и 4 Вт. Светильники выполнены из алюминия, окрашенного в темно-серый цвет.
STEP LIGHT SLIT
High IP65 protection against dust and water ingress allows to install the luminaire on facades of buildings to illuminate adjacent premises. It can be used in interiors for rooms with high humidity, as well as for staircases and hallways. The luminous flux is directed downwards, wide beam angle 120°.

Aluminum housing coated in dark grey or white paint. Installed into drywall or concrete. 220V connection.