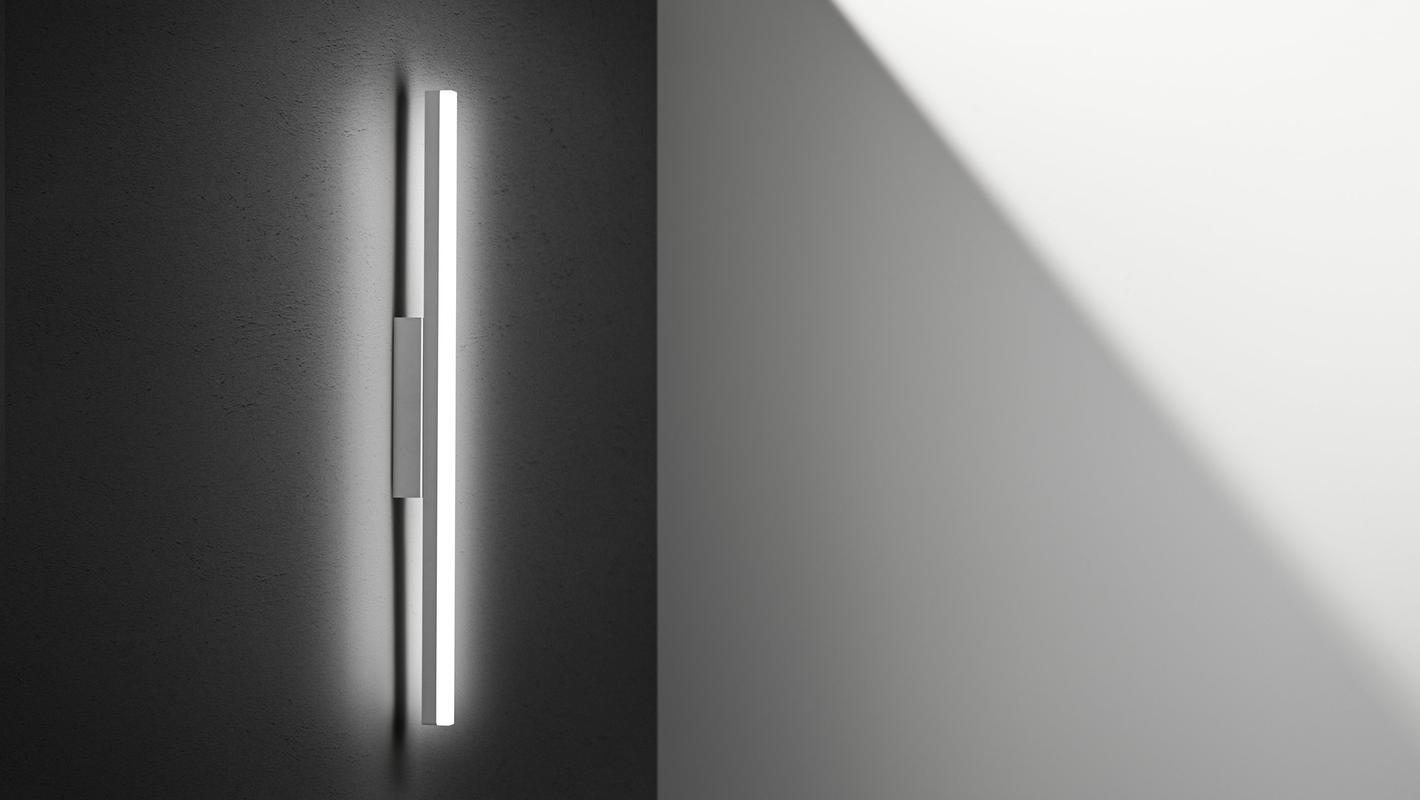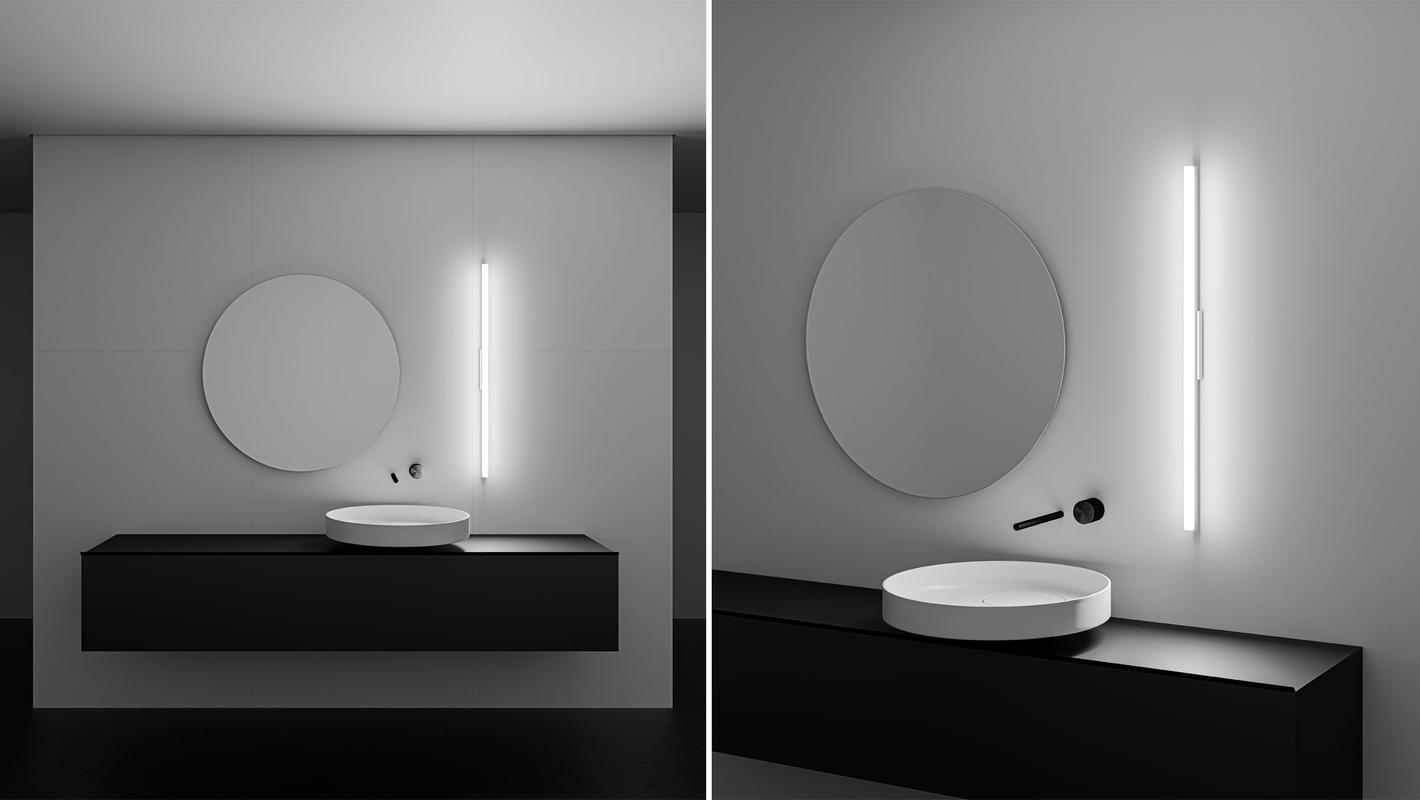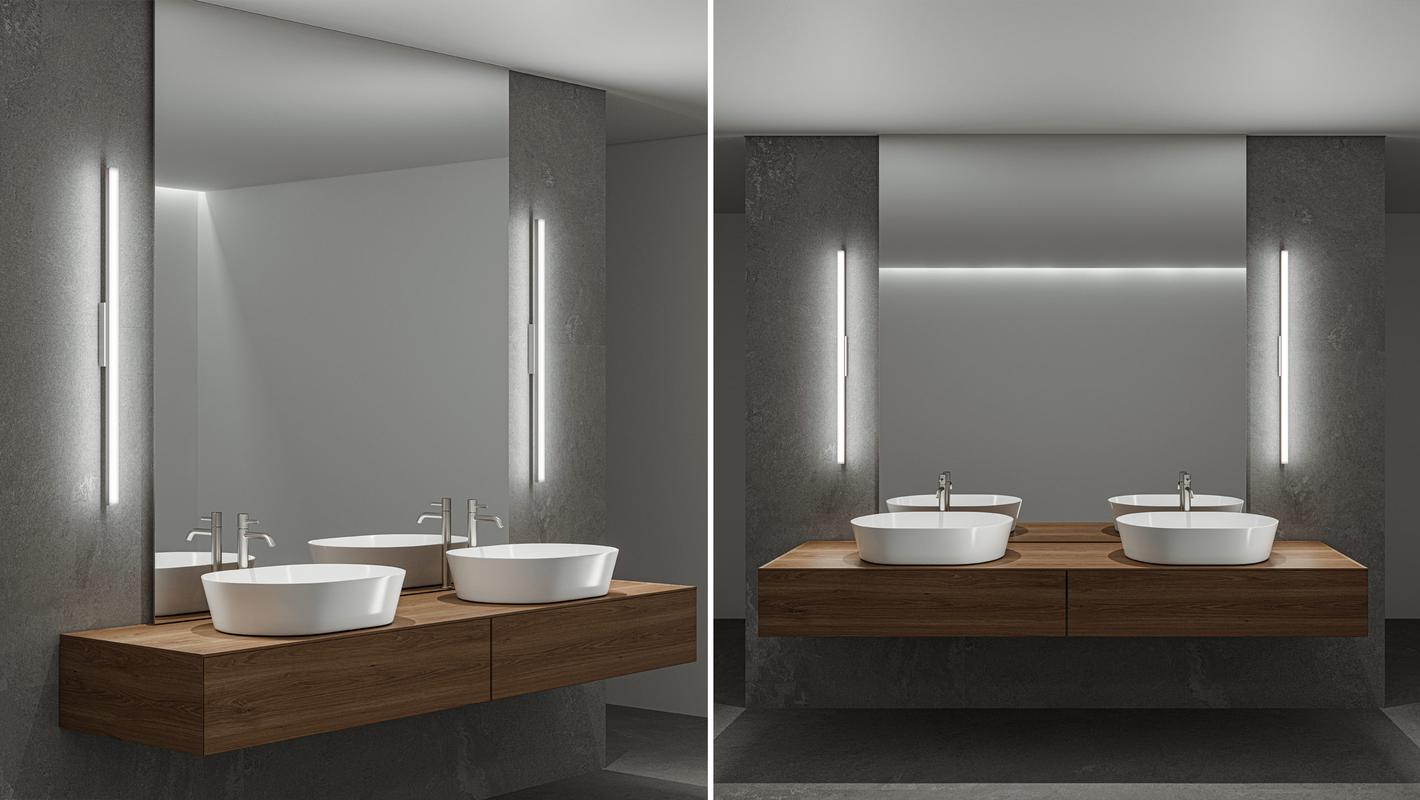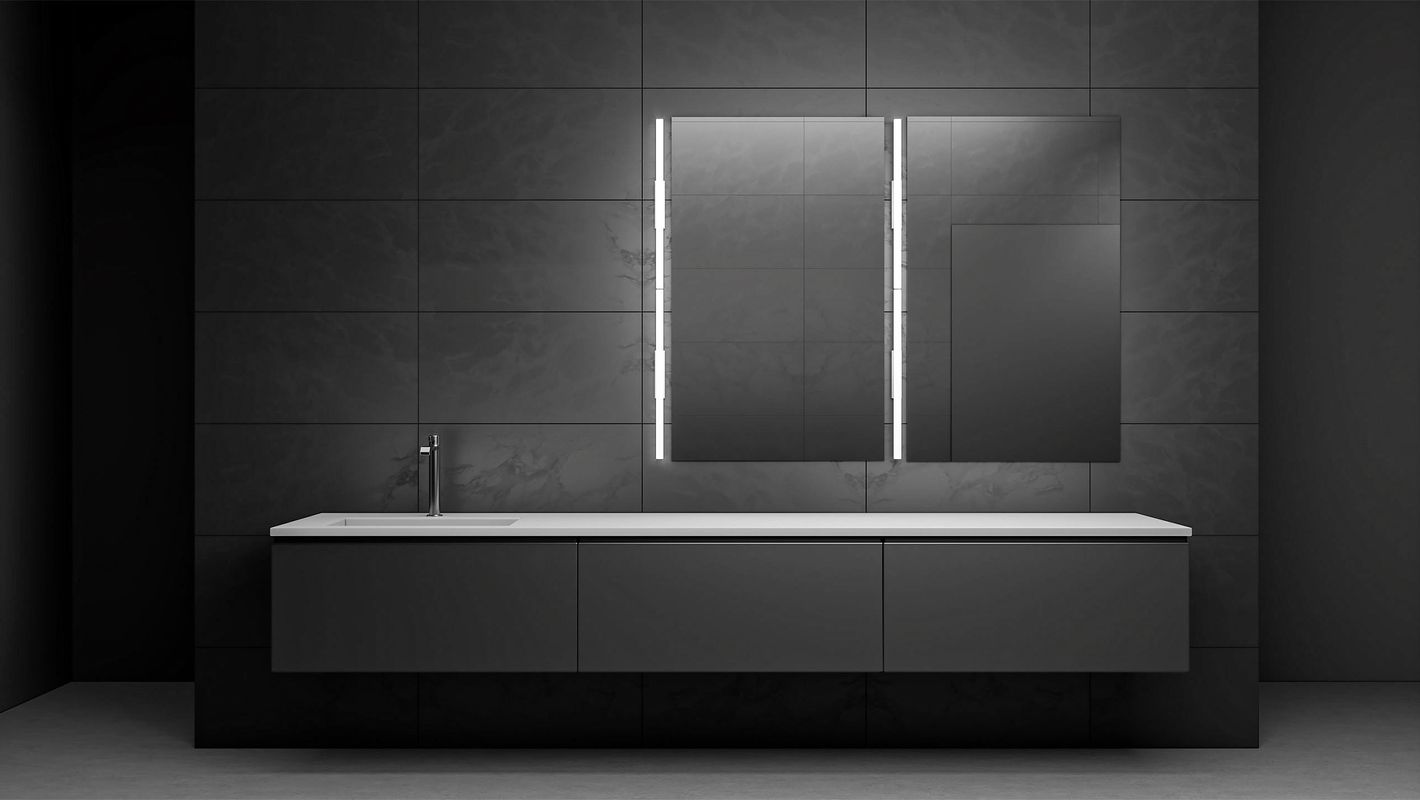 MIRROLAMP FRONT
Настенные линейные светильники для подсветки зеркал. Отличаются компактными размерами: высота светильника всего 25 мм, две длины на выбор: 600 мм и 900 мм. Светодиодный модуль располагается вдоль линейной части светильника и благодаря матовому рассеивателю излучает комфортный свет.

Корпус и основание выполнены из цельного алюминия. Встроенный в корпус блок питания делает светильник простым в установке и использовании.
MIRROLAMP FRONT
Wall mounted linear luminaires for mirror lighting. Luminous flux is directed forward. LED module is placed along the linear part, and emits comfortable light thanks to ground glass diffuser.

The housing and the base are made of solid aluminum. Notable for its compact dimensions: the height of the luminaire is just 25 mm. Two length options are available: 600 mm and 900 mm. Built in power supply makes the luminaire easy to install and use.